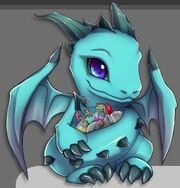 Makeup and geekery.
Shiro Cosmetics is an Indie mineral makeup company which began on Etsy but has since moved to an independent website. Caitlin, of Shiro Cosmetics, blends and names her colors after 'geeky' things: the store initially launched with the Super Effective Collection, a collection of 40 colors inspired by the Pokémon game and anime. Additionally, a collection of 30 eyeshadows inspired by The Legend Of Zelda series of games was released at a later date. Shiro has also released smaller "Special Collections" (iShadows and Kawaiishadows), pressed mineral blushes (Heart Containers), and lip products named after various internet memes (Intertubes). There are three available sizes of eyeshadow for purchase, samples (1/4 teaspoon of product in baggies), minis (3 gram jars with sifters), and full sizes (5 gram jars with sifters). Purchases over $35 recieve free shipping. A company blog is available, along with a company site (under construction), as well as a company Facebook page and Twitter account.
As of October 2019, Shiro Cosmetics is closed.
Reviews & SwatchesEdit
The below are available reviews of Shiro Cosmetics's products, company and customer service, along with looks and product swatches. These are currently sorted alphabetically and by category.
Would Buy AgainEdit
Would Not Buy AgainEdit
Feel free to add any suitable reviews to this category.
Feel free to add any suitable reviews to this category.